What can you expect with the AVIOU platform?
Agile creation
Easy to create
The live-editor and drag-and-drop features make sure that the AVIOU platform is easy and intuitive to use for anyone.
Fast to market
Our platform uses your data feed to make your products into building blocks, which makes it faster than ever to create new publications.
Flexible in use
All publications can be seamlessly integrated to any page using a simple embed code. Customers will experience it as a natural part of your website.
Enhanced experience
Inspiring visuals
Use environmental images and video to stimulate visitor's imagination and desire to make a purchase.
Digital engagement
Publications are optimized for all devices and has UI inspired by SoMe captivating visitors to spend more time with your brand.
Shopping convenience
When customers are ready to buy a product, they can add it to their cart with a single tap directly in the publication.
Formats with a purpose
AVIOU can be used fulfill different purposes providing great flexibility in strategic use. Click a format to learn more about it.
Increase impact 365 days a year
The flexibility of AVIOU enables our clients to publish inspiring and relevant content for their customers all year round. This way they make sure to stay relevant for customers while converting as many visitors as possible.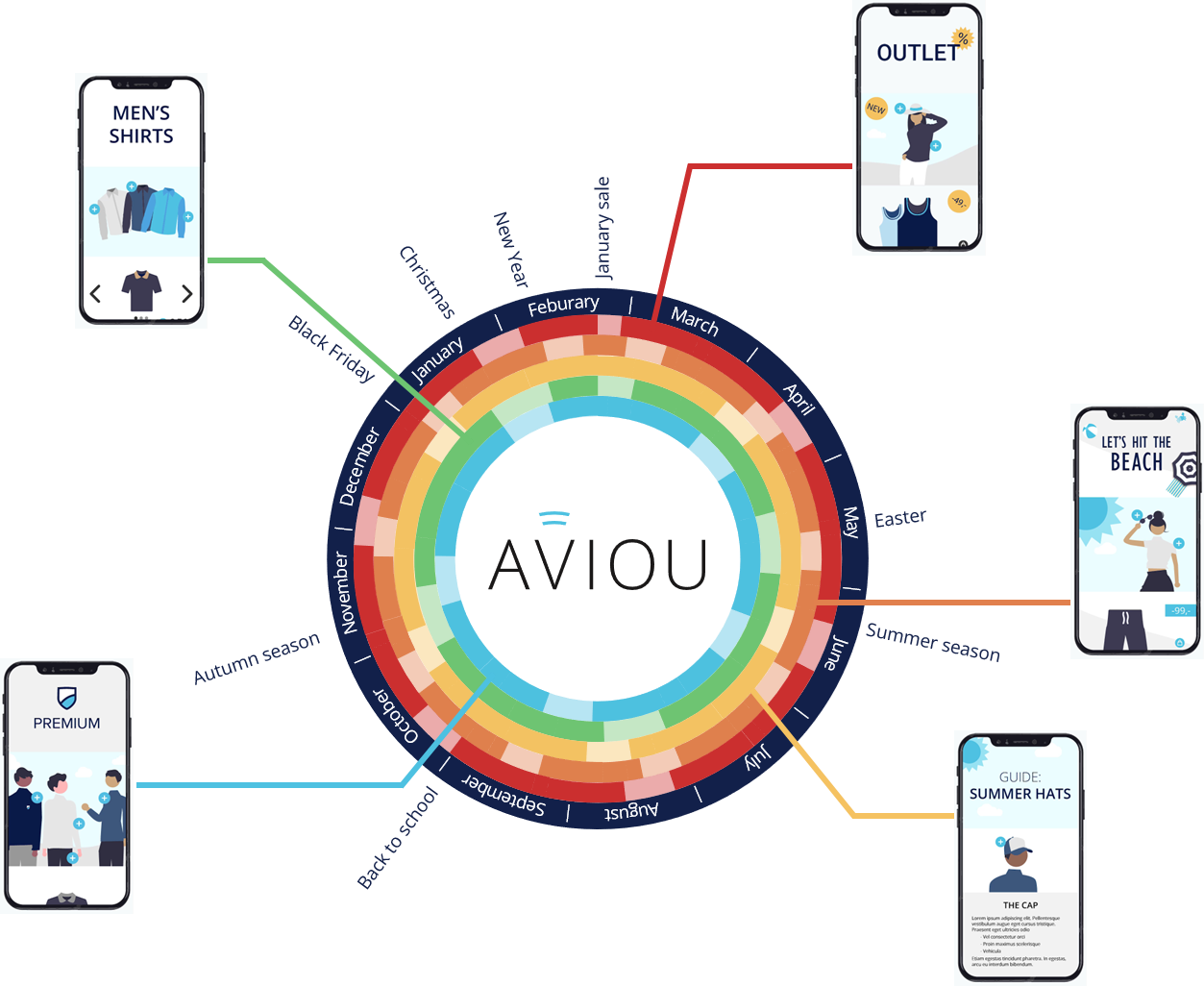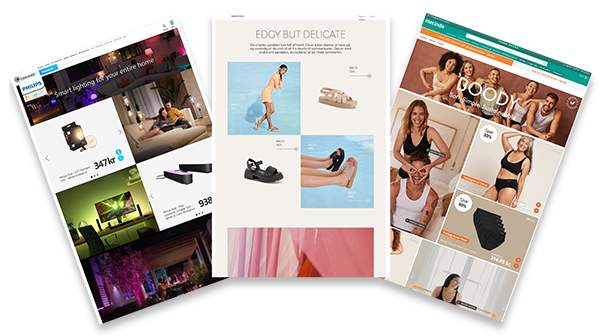 Great results in client cases
Our clients report improvements in conversion rates and time spent on page when implementing AVIOU in their marketing toolbox. This is why we say AVIOU helps you get the most out of your traffic. Read more about our client's success with AVIOU in our cases here.
Curious about AVIOU?
Recieve four live examples of AVIOU or get in touch and learn all about Inspirational Shopping.