Start your free trial
AVIOU transforms your product data to building blocks, that you can use to easily create inspirational universes directly embedded on your site and with add-to-cart integration. Our free trial includes:


Introduction tutorial
To help you get started in the platform and learn the basics


Default product feed
To give you some products to play around with - reach out if you want to try with your own products


3 publication examples
For inspiration in how to use AVIOU differently for unique content


7 day access
Although you only need a couple of hours to learn it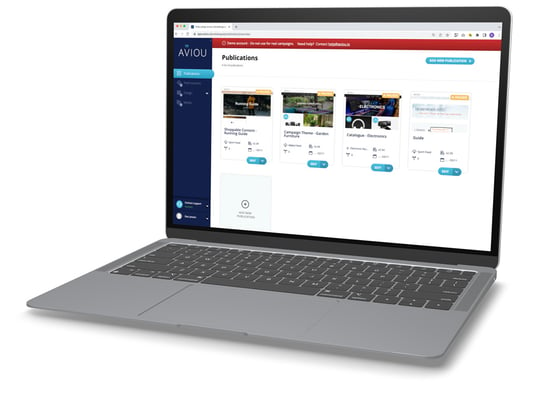 Experience how easy AVIOU is to use
Want to learn more about AVIOU?

Take a look at the features of our innovative platform here.