Three live examples of AVIOU in action



Our clients constantly create new inspirational universes for their customers.
Fill in the form to receive links to AVIOU publications that are currently live and working wonders on some of our clients' sites.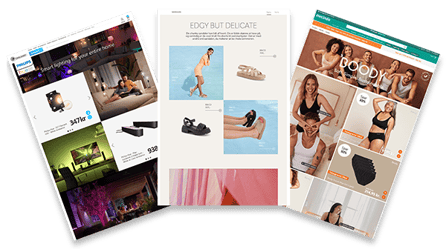 Receive the examples in your inbox
Want to learn more about AVIOU?
Take a look at the features of our innovative platform here.