+71,8%
Avg. session duration



+27,6%
Avg. order value



+41,6%
Session value

More sales through inspiration
Golf Experten sells golf equipment throughout Denmark from their 8 stores as well as their webshop, and regularly runs seasonal promotions for their customers. Therefore, it is also important for them that their visitors land on visual landing pages that sell better than regular category pages. Golf Experten uses AVIOU to create campaign pages that retain visitors, and increase conversion rates and basket size on their campaigns.
Easy to execute new ideas
Today, Golf Experten can quickly execute on new landing page ideas. AVIOU's intuitive platform makes it easy for the businesses to build and customize campaigns and create highly relevant content at every campaign opportunity.
It is important for Golf Experten to strike a balance between the visual experience, product information, and the great offers on the webshop. Due to this, Golf Experten designs their publications with atmospheric images of the products with the ability to highlight the great deals on their site.
Reallocation of internal resources
Through sharp promotional communication in their AVIOU releases, Golf Experten achieves a 71.8% increase in session duration, which also leads to a 41.6% boost in session value. These great results, together with the desire for greater digitization of the business, has made Golf Experten shift resources from the production of print catalogues to the production of inspiring campaign pages in AVIOU.
AVIOU is so easy to work in that we can quickly create landing pages for our campaigns that are much more inspiring than our regular category pages.
- Kim D. Jacobsen, CMO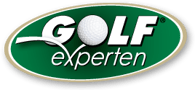 Golf Experten is Denmark's largest retail chain in the sale of golf equipment with a benefit club of over 70,000 members.

Three advantages for Golf Experten
Curious about AVIOU?
Experience AVIOU from the end customers point of view or get in touch and learn all about Inspirational Shopping.