Shoppable Content:
Guide your customers

to the right purchase

Shoppable Content is original and unique information that provides true value to an audience by being relevant and fulfilling their needs or search intent.
Shoppable Content can even be used as SEO content to attract organic traffic all while making it easy for visitors to convert the moment intent-to-purchase strikes.
Position yourself as a brand with expertise
Guide your customers to make the right order by offering information about the pros and cons of your different products. By offering informational value customers will see you as a knowledgeable brand within your field and increase their trust in your business.
Shoppable Content comes in many forms
Shoppable Content is about adding value through information - whatever it may be. You can make Top 10 lists, seasonal DIYs, tips and tricks, create guides or provide beginner tutorials to a theme within your field.
With AVIOU you can even bundle products together, so that they all can be bought with a single tap. For example you can create a Shoppable Content page showcasing DIY projects, where each project has the option to buy a complete kit for making it. Convenient, right?
Increase trust and brand loyalty
Visitors appreciate free and valuable knowledge from a source they trust to serve their best interest. Shoppable Content helps you increase loyalty and time spent on your website.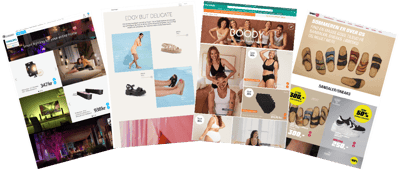 Get four live examples

Receive four different live publications and try out AVIOU for yourself.